Palace Concert

in Salzburg
Location:
Marble Hall at Mirabell Palace in Salzburg
Concert
Program
CHAMBER MUSIC BY MOZART AND BEETHOVEN:
Beethoven Ensemble Salzburg
KIM-OZIM WONJI , violin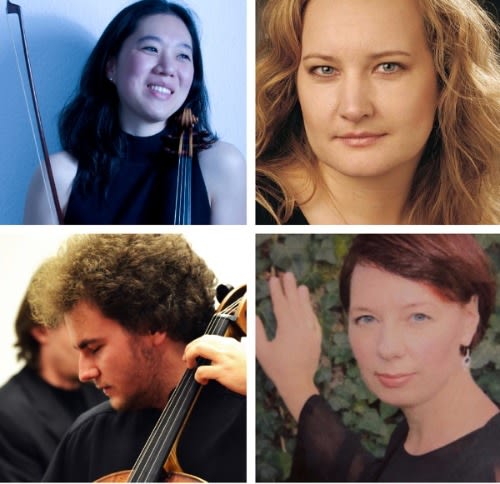 The Beethoven Ensemble Salzburg was founded by the violinist Wonji KIM (University
Mozarteum) and the pianist Irma Kliauzaite (University Mozarteum) for Beethoven's 250th
birthday.
The musicians have already performed many concerts together both in Austria and
abroad. Their repertoire ranges from the baroque, classical to the modern period - varying
in the diverse formations - whereby in the year 2020 main focus will be on the violin
sonatas of Beethoven and the two founders of the ensemble will perform all 10 violin
sonatas by Ludwig van Beethoven in different concerts.
Ticket Categories
Category I
Numbered seats, central seating.
Seats will be assigned after booking.
Category II
Unnumbered seats behind and on the side of Cat. I, open seating.
Location
The baroque Marble Hall of Mirabell Palace is known as one of the most beautiful and historically important concert halls in Salzburg and the world. In former times the Mozart family played music there for the archbishops.