palace concert

in Salzburg / canceled !!!
Location:
Marble Hall at Mirabell Palace in Salzburg
Concert
Program
VIVALDI: Sonata a tre "la follia" op. 1 Xll
MOZART: Concert for Harpsichord and Strings D-Major KV 107
MOZART: Trio for two Violins and Violoncello B flat - Major KV 266

FUX: Sinfonia a tre
Ensemble Adornamento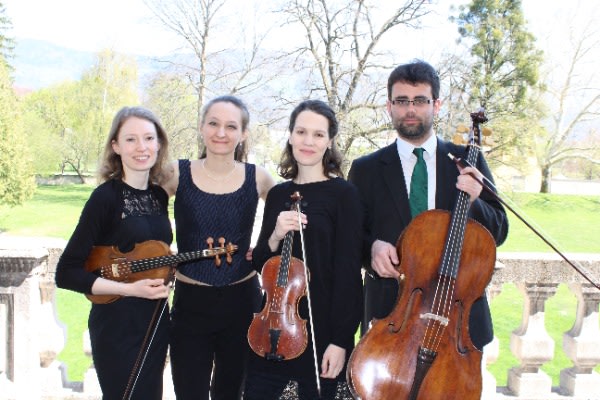 The Ensemble Adornamento consists of Verena Zeisler, Rebecca Plane (baroque violins) and Florian Andreas Giesa (baroque cello). At the Anton Bruckner Private University in Linz they got to know each other and studied with Michi Gaigg and Claire Pottinger to specialize in Historically Informed Performance. Concerts brought them among other halls to Brucknerhaus Linz, Mozarteum Salzburg, Stift Stams, to "Musik in Herz Jesu Bregenz" and to the Balloni-Hallen Köln.

With Agata Meissner the ensemble brought in an experienced harpsichordist and is looking forward to present a diversified program.

The word Adornamento originates from Italian and can be translated as ornament or jewelry.



Ticket Categories
Location
The baroque Marble Hall of Mirabell Palace is known as one of the most beautiful and historically important concert halls in Salzburg and the world. In former times the Mozart family played music there for the archbishops.